Slide 1
Aenean leo ligula, porttitor eu, consequat vitae, eleifend ac, enim. Aliquam lorem ante, dapibus in, viverra quis, feugiat a, tellus. Phasellus viverra nulla ut metus varius laoreet.
Coupons & Specials
Call today to start saving on your next service call.
AC Repair Fort Worth
In order to provide AC repair Fort Worth can trust, we spend most of our time focusing on trying to earn every customer's business as if we've never done service for them before. Like every call is a chance to make a great first impression. We try to make sure that each HVAC repair is done with the highest level of professionalism and attention. Even if you are a referral or a repeat customer, we still try to "wow" you with amazing AC repair work, with our professionalism, and with industry-leading warranties. Because we know when it's all said and done, you have many other air conditioning contractor options out there for air conditioning and heating service.
So as we like to say, we have a healthy case of amnesia when delivering the best AC repair. When it comes to air conditioning repair services, we try to do it all:
Residential air conditioning repairs
Commercial and retail air conditioning repairs
Repairs of all HVAC makes and models
Repair consultations and recommendations
With air conditioning repairs, in particular, we have a no-excuses policy. Unlike installation of new systems where there is often a "best fit" or recommendation SEER level based on your needs, AC repairs are a case where we simply have to get the job done. When you are stuck in 100-degree temperatures with a broken air conditioner, we simply have to make the repair no matter what. Regardless of the type of ac brand, and no matter how old the system might be. But rest assured, we've seen it all, and we've got you covered. We are a family-owned business, and we treat every heating and air conditioning repair as if it's a personal call to a family member. When you are ready to receive the best repair Fort Worth has to offer, give us a call today and let us put our expertise to work for you.
See what they're saying.
Our happy customers have a lot to say about our service!
It's really great how easy your websites are to update and manage. I never have any problem at all!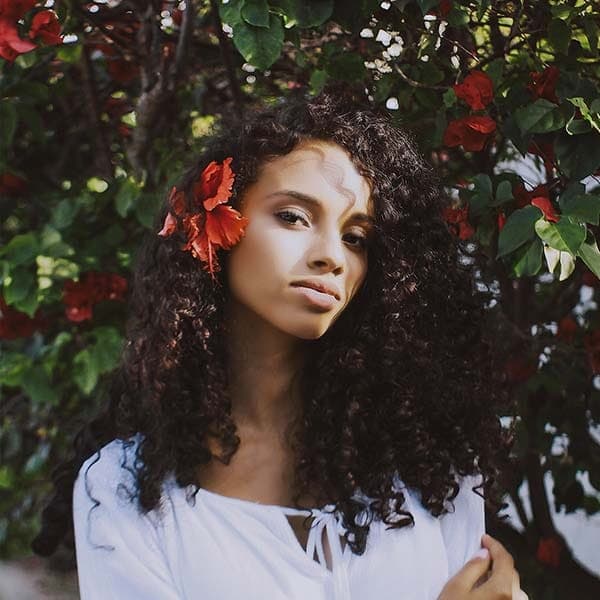 Mary Sequoia
Author
My new site is so much faster and easier to work with than my old site. It used to take me an hour or more to update a page.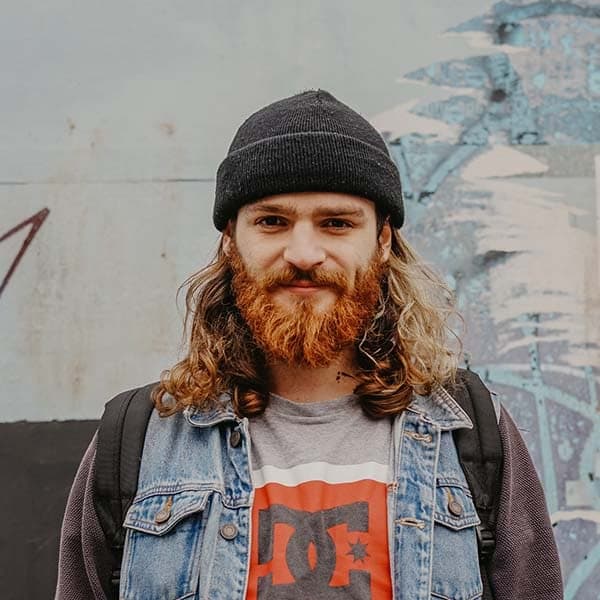 Philip Glacier
Publisher
It's almost like having a designer right here with me. I just choose the page, make the change and click save. It's so simple.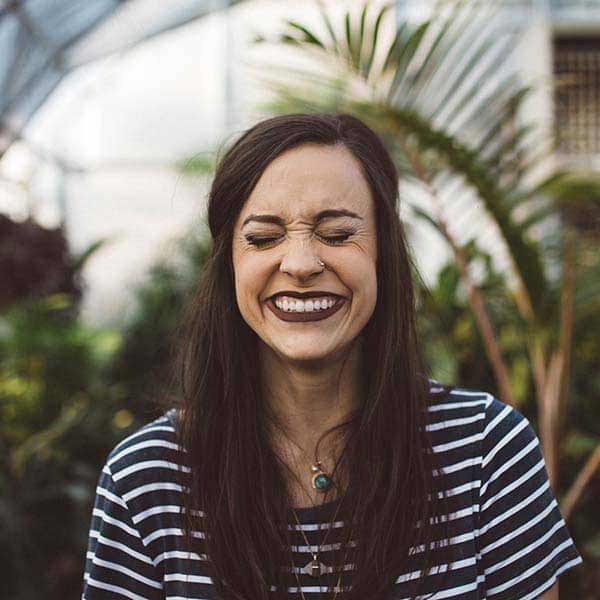 Amy Redwood
Consultant
Featured Services
We are a local company that is dedicated to improving the comfort and air quality in homes and businesses. With extensive experience in the HVAC industry, we consider ourselves heating and AC experts and we pride ourselves on offering the best air conditioning services available in the area.
RESIDENTIAL A/C
We have dedicated our company to providing comfort & trust with our HVAC services by focusing on customer satisfaction.
COMMERCIAL A/C
We have dedicated our company to providing comfort & trust with our HVAC services by focusing on customer satisfaction.
HVAC Contractor Fort Worth
The goal of being the best HVAC contractor in Fort Worth is a lot more challenging today than it was and decades past. You may be old enough to remember the good old days when your friendly local air conditioning repair guy could show up with a few tools and quickly fix your AC system. Well, the air conditioning industry and the air conditioning systems of today are far more complicated. AC technicians are required to be trained in many areas related to humidity, air quality, system efficiency, and more.
So when looking for an HVAC contractor, be sure to look for a contractor who has the proper training, certification, and licensing to do the job well. In other words, look for someone like us. Our HVAC contractors have been trained thoroughly and understand that the details matter when it comes to analyzing, diagnosing, repairing, and installing an HVAC system.
We take our job very seriously, and we work to make sure that you are 100% satisfied with the end result. In Fort Worth, the summers get hot, and sometimes the winters get hot too. This means your HVAC system must be not only repaired properly but maintained properly as well. This is especially important these days with some of the crazy weather we've had, such as unexpected freezing and snowfall that has occurred several times in recent years or early spikes of heat that kick off summer earlier than expected. These types of unexpected events can put stress on your HVAC system, so finding a Fort Worth HVAC contractor with the proper experience and technology is crucial. We would love to work with you on any HVAC system needs you have, so feel free to contact us today and put us to the test. We know we will do a great job for you.
Furnace Repair Fort Worth
It's a common misperception that people in Fort Worth don't need to worry about the furnace. But if you've lived here for any period of time, you know furnace repair in Fort Worth is as important as furnace repair in many northern cities. Temperatures don't have to be below zero for a homeowner or business owner to appreciate the importance of a properly functioning furnace. In fact, temperatures in the 20s, 30s, and even low 40s can be more than cold enough for many people to turn on their heater (and expect nice comforting warm air to come out). So furnace repair is very important but equally important is the fact that furnace repair shouldn't be ignored or delayed. It is true that furnaces tend to last a very long time. But at some point, a furnace will need to be repaired, and that's when finding a quality, licensed repair technician becomes very important.
We repair all types of furnaces: oil furnaces, gas furnaces, and electric furnaces. We will do the repair properly for you each time. And when it's time to replace an old furnace, we can make sure that the installation is done properly and is done specifically for your particular house or business.
It is important with furnace repairs to make sure to pay attention to small things before they become big issues. So if you notice any behaviors such as pilot lights going out, funny (gas) smells, a difference in the heat that comes out from room to room, or anything else out of the ordinary, be sure to give us a call to inspect and diagnose your furnace. Often times repairs caught early can be easily corrected. But when you wait too long, small repairs can turn into large repairs. And be especially careful with any flammable furnaces. These can be dangerous and should not be repaired by anyone other than the certified professional. We can help do the repairs or install the necessary. And we can also get all the various licenses required by state and local entities.
Common Furnace Repair Services:
Repair of all major brands
Obtaining state/local permits
Inspections before and after repairs
Check and repair insulation and ventilation
Other emergency services
AC Installation Fort Worth
We work hard for your trust.
These are just a few of our partners and our certifications.
AC Installation Fort Worth
For many people, the topic of AC Installation in Fort Worth is a case of good news / bad news. First, there's the bad news. Your current air conditioning system is old and no longer cools your home or business the way that it used to. So reluctantly, you admit it might be time to consider scheduling an AC Installation for a new system. But then there's the good news. You get a shiny new air conditioning system. In our case, it would be an AC Installation Fort Worth homeowners across Tarrant county have praised for many years now. The truth is, installing a new AC system does not have to be all bad. In fact, there have been such tremendous improvements made in technology and efficiency that installing a new AC system can actually save you money. Yes, you read that correctly. Spending money on a new system can actually save you money because your energy bill decreases each month substantially. Some estimates are as high as 35%. In other words, your energy bill could be reduced by 35%. It doesn't take a math degree from TCU to realize that if you're saving a lot of money every month after a certain number of months, the savings outpace the initial cost of the air conditioning system. Nice! Installing a new air conditioning system can be a very positive and rewarding experience. What's more, the actual financial outlay does not have to be scary at all. With our financing options, you can get quick approval of your financing application, and you can be on your way with a new system that does not require a big cash outlay. So give us a call when it's time to consider the installation of a new AC system. It might actually be the smartest investment you've made since purchasing your home. Call today and schedule your free estimate on a new AC system installation.
Heating and Air Conditioning Fort Worth
As Fort Worth's most trusted heating and air conditioning company, we know that all that matters is the work we do, not the words we say. So it is important that we back up our words with great HVAC service. Whether it's work done to repair an air conditioning system or work that we might do to simply maintain an existing system, we know that you're counting on us to do the job right. And you're expecting fair pricing from us, especially in these uncertain economic times. This is why we focus on customer retention. If we can repair an air conditioning system or a heating system rather than replace it, that's what we will try to do. As much as we love installing new Fort Worth heating and air conditioning systems, it isn't necessary in many cases (if not most cases). Instead, we focus on trying to make a difference, on being a different type of Fort Worth air conditioning and heating company.
First, we focus on your customer satisfaction. Heating and air conditioning as an industry are more competitive than ever. We are just now starting as an industry to pay the proper attention to customer service that our customers deserve. Our goal is to be at the front of this trend. Second, we always make sure to keep transparency in mind as we provide our services to you. We make sure that any air conditioning and heating repairs that we do are fully explained to you before any work is done, and we make sure that you receive pricing information upfront. Third, we always make sure to provide industry-leading warranties on all the work that we do. We are human like anyone else, but if we make mistakes, it's our job and our obligation to stand behind our work.
We encourage you to put us to the test. We look forward to the chance to reinforce our industry-leading reputation as one of the best heating and cooling contractors in Fort Worth and Tarrant County.
Fort Worth AC Repair Near Me
Part of striving to be the best local Fort Worth heating and cooling company is the commitment that's necessary to being a full-service HVAC contractor. In other words, we have to continually analyze and improve everything we do on a regular basis. This means we have to be more than just a local A/C company that you look for when you're trying to find "AC repair near me" on a Google search. We have to be well-versed in all of the types of repairs and replacements that are necessary. This includes things like replacing air filters, repairing and replacing thermostats, repairing outside air conditioning units, repairing and replacing heat pumps, repairing and replacing ductless systems, installing and repairing furnace systems, etc.
To be the best local AC repair company in Fort Worth, we have to make sure we have competitive prices. We have to make sure we offer discounts and savings that are competitive with our heating and air conditioning peers. And we have to deliver the best service and warranties possible. These are challenging objectives, no doubt. But this is what we think about each day when we try to serve our local customer base and our new air conditioning customers. So if you're looking for a family-owned local HVAC contractor, give us a call. We provide all the services you will need, and we do so with a commitment to quality and customer service.